Translation Resources (Spanish into English)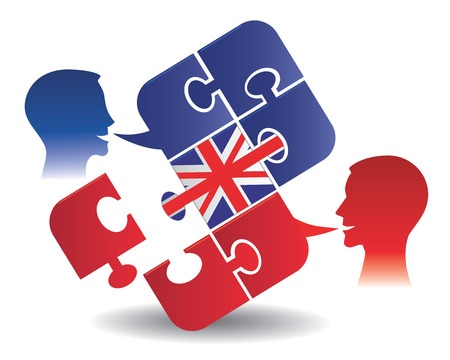 Translation Resources (Spanish into English)
When it comes to translation, it could be argued that preparation is the key to success as the quality of a translation not only depends on what you write, but how you write it. Bearing this in mind, we could ask ourselves the question, what are the best ways of preparing ourselves for each translation task? It cannot be denied that the internet offers us a whole host of translation tools and resources, from online translators to dictionaries to term databases to specialised glossaries and websites, and we are almost spoilt for choice. However, if we are going to believe that «a workman is only as good as his tools,» in this blog entry we will try to show you some of the most popular tools and resources available online to translators who are translating from Spanish into English.
1. Linguee
Linguee is a cross between a dictionary and a search tool. It is an
incredibly useful resource in which you can search for specific terms or even
whole phrases. Instead of offering a word-for-word translation, it offers a
selection of dictionary meanings and collocations with the word or term that has
been entered into the search box. Furthermore, in two clearly presented columns
(in this case, Spanish and English) there are examples of real translations in
specific contexts. The contexts include business, finance, information
technology and even general topics – including cookery!  Evidently, this makes it much easier to select the correct translation in the target language.
2. Iate
IATE (InterActive Terminology for Europe) is the European Union's
inter-institutional terminology database. Established in 2004, IATE was created
with the intention of improving the standardisation of terms in EU
translations. However, with over 1.4 million entries in 12 different language
combinations, IATE is by no means just for EU translators. Terms can be
searched within specific contexts including finance, trade, education,
business, transport and social matters, making IATE an invaluable tool for any
translator looking for a specific term or abbreviation.
3. ProZ
Proz.com is a resource where translators can consult legal,
technical and medical dictionaries and glossaries of terms. The advanced search
options mean that you can consult multiple resources with a single click, including
Wikiwords and the KudoZ archive. Perhaps the greatest advantage of Proz.com is
that the Kudoz archive was built over a decade with the participation of many
professionals who endeavoured to answer questions sent by fellow professionals.
The translator answering the question then had to choose the best answer and dedicated
moderators and volunteers oversaw the whole process. However, in recent years
Proz.com has become a more commercial site and large sections of translators
who used to contribute to the site's success are no longer subscribers. The
archive is still very useful to see answers in context and the information
provided in the replies (including the ones which were not selected as the best
answer) is often very enlightening.
Arguably, for translators, the most useful section of Word Reference
are the interactive forums in which translation queries can easily be solved by
consulting the questions that have already been posted. In the event that you
cannot find what you are looking for, it is possible to create your own post
and wait for a native speaker of the target language or a qualified
professional to reply to you. Additionally, Word Reference also has two
excellent (and free) Spanish and English monolingual dictionaries. The first is
a dictionary from Espasa Calpe and the second is an Oxford dictionary.
Finding the correct translations of acronyms in a specific context
can sometimes be quite tricky, especially if there are multiple options
available. Luckily, sites such as Acronyma and Acronym Finder make it much
easier to translate acronyms.  Furthermore, the results can be filtered by
category or context.
6. Lexicool
Lexicool is one of the most comprehensive resources available online
to both translators and linguists. Within the search box translators enter the
source and target languages and select a field, for example «Spanish-English,
jurídico (legal).» After pressing search the user is led to a series of links
to specialist dictionaries, thesauruses, databases and glossaries.
7. Instructions How to Work and Format in Microsoft Word
Last but not least is an article on formatting in Microsoft Word. As
most documents are edited and proofread (often by different people) in Word,
this document is useful as it contains step-by-step guides on formatting to
ensure that when the original document is being edited there are no formatting
issues that could cause problems for the person who is proofreading, saving
time and making it easier to complete the task at hand.
Style Guides
Another essential resource for any translator is a style guide in the target language. Translators often have questions or doubts about their target language and sometimes translators have to justify the choice of one source language expression or another, reply to a client's query on grammar or usage and even fight back when challenged by a nitpicky proofreader about the quality of their translation. In this section we will show you some of the most useful guides available.
The Chicago Manual of Style, published by the University of Chicago
is a style guide that has been created for American English. It is an
incredibly useful resource and one of the most frequently used style guides
which can be accessed by individuals, groups and institutions. In order to access
the Manual content, users are charged an annual subscription fee for access.
2. The Guardian Style Guide
The Guardian style guide can only be purchased in a hard copy by
accessing the following link: http://www.guardianbookshop.co.uk/
However, by clicking on the link www.guardian.co.uk/styleguide/ users can consult a blog entitled Mind Your Language http://www.guardian.co.uk/media/mind-your-language which is regularly updated and features entries and comments related to real life examples of the correct use (and misuse) of the English language. For example, the blog includes an entry related to International Apostrophe Day:
http://www.guardian.co.uk/commentisfree/2012/jan/12/waterstones-apostrophe-no-catastrophe including a link to a poster on how to use apostrophes: http://theoatmeal.com/comics/apostrophe and relates this to the decision of companies such as Waterstones (book retailer) to drop the apostrophe from their names.
3. The Elements of Style (Strunk & White)
The Elements of Style is a prescriptive guide to American English writing. The first edition can be accessed in PDF format at the following link: https://faculty.washington.edu/heagerty/Courses/b572/public/StrunkWhite.pdf
In total there are 4 editions, with the latest having been published in 2000. Unfortunately, the latest edition is only available for purchase.
Written by William Strunk and Elwyn Brooks White, it is composed of
8 fundamental rules for writing and ten elementary principles of composition. It was originally published in 1918 and in 2011 The Times voted it as one of
the best and influential books written in English. The guide is based upon
Strunk's recommendation: «Make every word tell«.
4. The Complete Plain Words
The Complete Plain Words by Sir Ernest Gowers, first published in
1954 is a British English style guide which has incredibly never been out of
print. The guide was designed to help officials deviate away from an overly
elaborate style of writing.
The book includes a section on avoiding superfluous words, correctness of
vocabulary and punctuation.
We appreciate that there are more style guides than those we have mentioned yet we have included those which in our opinion are the most useful and relevant. We hope that you find the information useful!
More on translation resources in this blog (in Spanish)

¿Qué es la filosofía del lenguaje?

Paradoja de Russell: lógica, lenguaje y matemáticas

Guía para un buen análisis literario
Últimas entradas de manager12
(ver todo)